WE ARE OPEN!
COVID GUIDELINES
We have put guidelines in place to make sure Sunday morning is as safe and sanitized as possible. Click below for guidelines and frequently asked questions about our policies.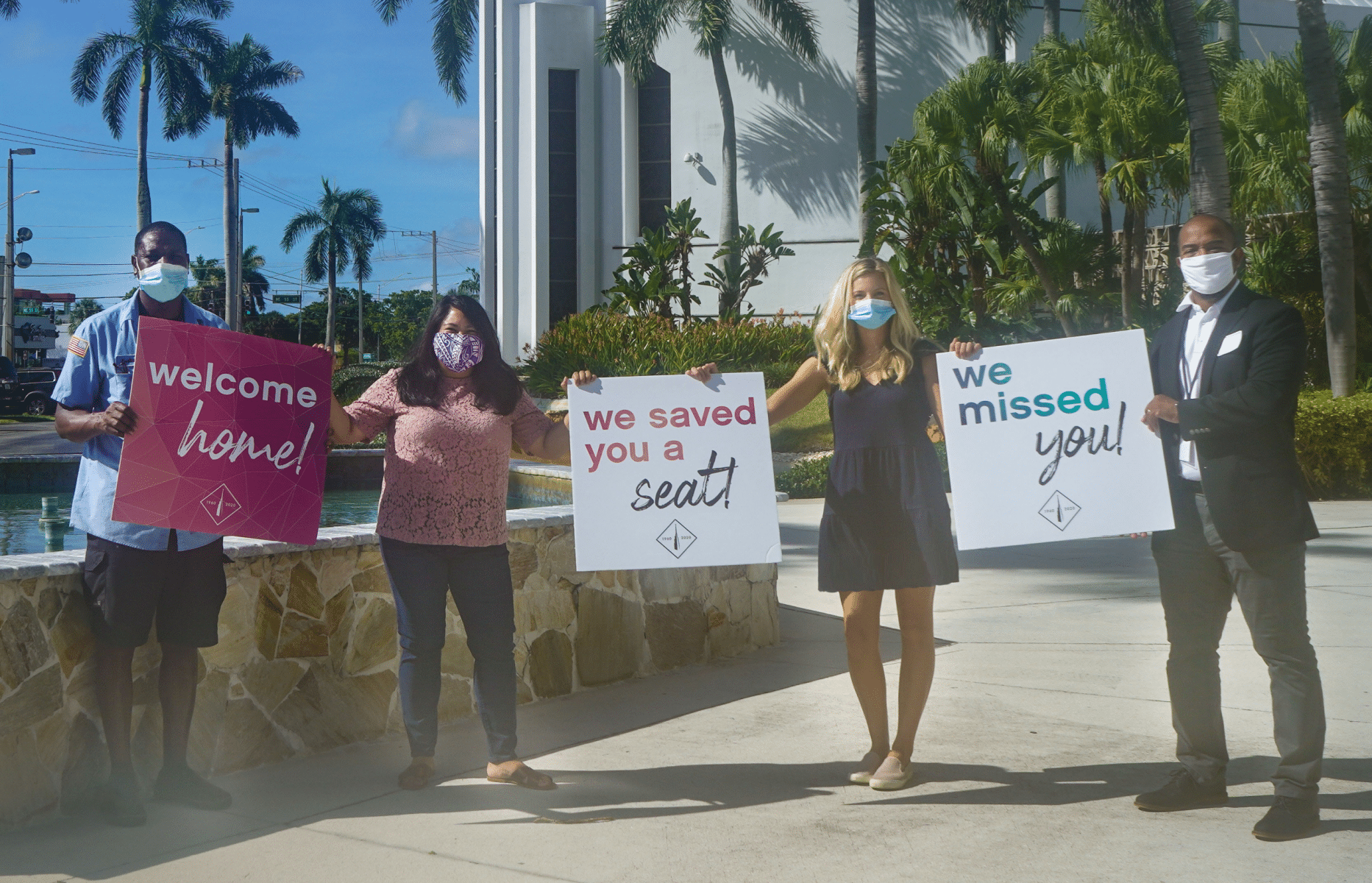 Masks and Social Distancing
Masks are required throughout our campus and during services. Every other pew is blocked to maintain distance from other worshipers. We ask that you refrain from socializing before or after the services and exit promptly to ensure everyone's safety.
On-Campus Events
Our regular weekly events, with the exception of Sunday services, have all been moved to virtual or off-site locations. 
Symptoms
If you are presenting with any Covid symptoms, as advised by the CDC, please do not join us for in person worship. Likewise, if you have been exposed to anyone who tested positve for Covid, please quarantine for the appropriate timeframe before returning to worship.
Special Events
Special events, such as weddings, are happening on a limited basis. Please click here to view our event inquiry page and submit a request.